Government cuckoo funds proposals reek of "culchie superiority"
---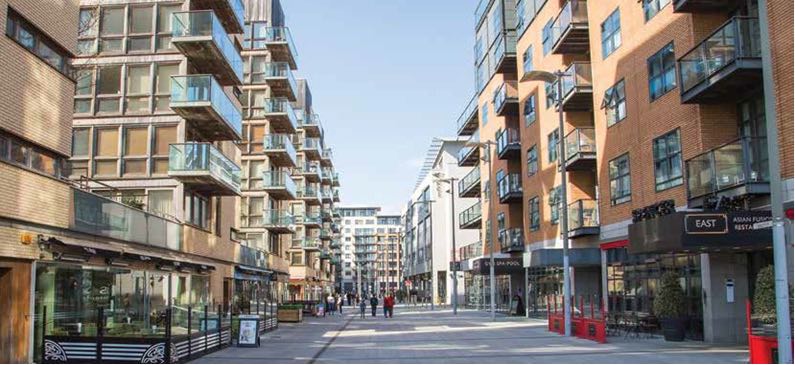 Senator Marie Sherlock has today criticised the Government for ignoring the needs of city-dwellers in their proposals regarding institutional investors in the housing market. Marie, who lives in Dublin Central but grew up in rural Ireland, described the uneven plan from Government as reeking of "culchie superiority".
She went on to say that "if the Government is serious about building communities, and not just investment opportunities, then we need a review of build-to-rent" and its disastrous impact on construction standards, rents and home prices in our cities.
Addressing the Seanad this morning, Marie said: "What has been really striking about this debate is that we're all somehow outraged at investment funds elbowing prospective home buyers out of the market in suburban areas – but we're somehow okay with large swathes of build to rent developments within our cities. Do people not think we are communities too?
"Does the government not realise that within cities, we have a thriving network of proud urban villages; that we are crying out to make our communities less transient; and that we want homes to ensure homes for all who want to live here?
"I must say, the proposals coming from Government today reek of culchie superiority; that somehow, communities in rural or suburban areas are more deserving of first-time buyers and house purchasers than those wishing to make their life in the city.
"And I can say that, as a proud culchie reared in a very rural area, but who has now made her life and is proudly raising her young children in a community that happens to be in a city."
"In my own area within the communities of Dublin 1, Dublin 7 and Dublin 9, I can think of only three medium-to-large housing schemes that are being granted planning as conventional homes for purchase and rent: a total of just over 1,500 units Glasnevin, Cabra and O'Devaney Gardens.
"Contrast that with at least 5,000 build-to-rent, co-living and student accommodation units under construction or going through the planning system in the same area. These proposals from Government today will not go far enough to correct this imbalance.
"As my colleague Senator Rebecca Moynihan has repeatedly said, we need to include apartments in all proposed changes. We need to understand that institutional buyers don't just elbow out buyers, but also artificially inflate market rents. We are seeing this time and again with some of the large apartment developments in the city, where management companies offer rent-free months to prospective tenants in order to keep overall rents high and to work around the cap on rent increases.
"If the Government is serious about building communities, and not just investment opportunities, then we need a review of build-to-rent, the lower construction standards associated with it, the impact on city rents and their disastrous impact on home purchases."