Redevelopment of Phibsborough Shopping Centre has received planning approval
14 April 2021
---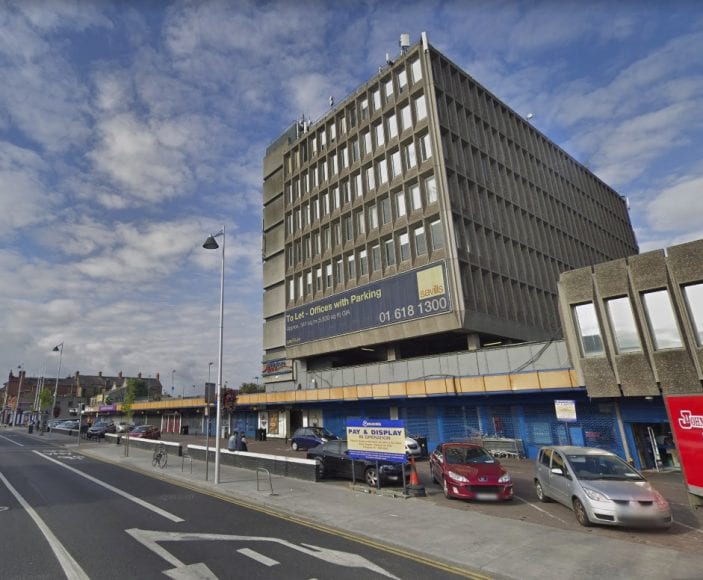 While many of us will be disappointed that the co-living element of the proposal has got the green light, the granting of planning permission does now mean that the Shopping Centre and Dalymount Stadium can be redeveloped in tandem.
28 planning conditions are attached to the approval - some of which are standard An Bord Pleanála conditions, whereas others are specific to the development (see full documents linked above).
Some of the key conditions set down by An Bord Pleanála are:
The original application was for 321 co-living units; planning has been granted for 297 units.
The civic space/public plaza to the rear of the current shopping centre will be "taken in charge" by Dublin City Council -meaning they will have future responsibility for it after construction.
There are planning conditions relating to management of construction traffic, the timing of construction works, and the management of construction waste; as well as the need for detailed landscaping, planting and maintenance plans.
There are further conditions around works relating to the public footpath and road at the junction of Connaught Street and Phibsborough Road, and the provision of bicycle parking spaces.
Prior to the re-opening of the shopping centre, a Mobility Management Strategy relating to Covid-19 movement and travel patterns must be developed. This will provide incentives to encourage the use of public transport, cycling, walking and carpooling by residents, occupants and staff employed in the development, and to reduce and regulate the extent of parking. This may include provision of bicycle parking, shower and changing facilities within the shopping centre.