Submission on the Greater Dublin Area Transport Strategy
---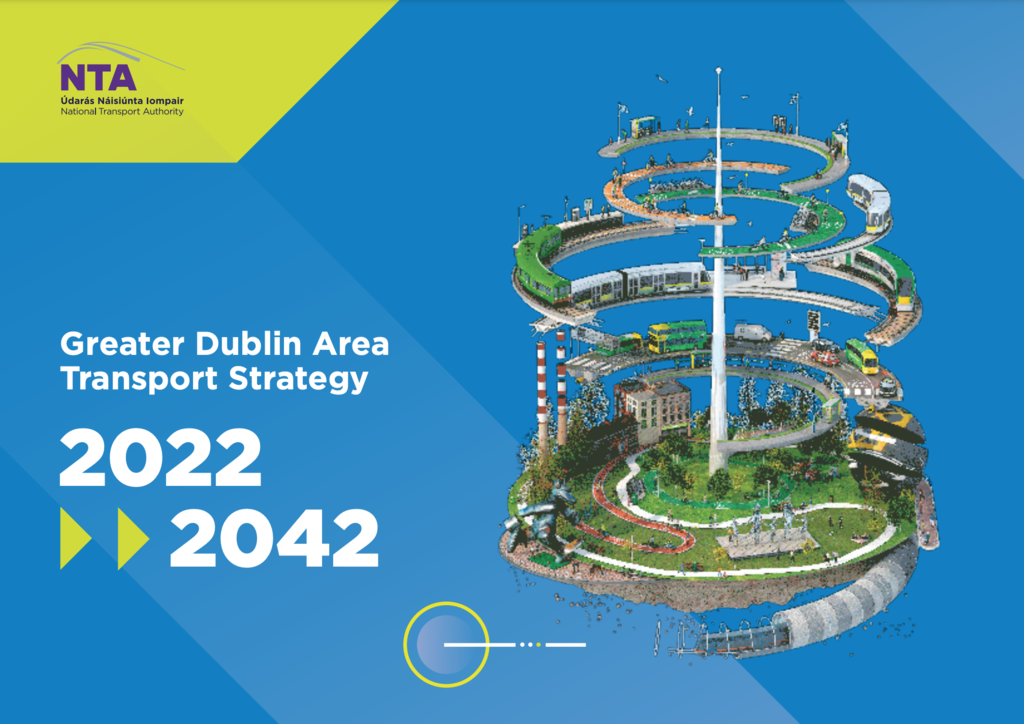 SUBMISSION ON THE DRAFT GREATER DUBLIN AREA TRANSPORT STRATEGY 2022-2042
Senator Marie Sherlock, former Councillor for Cabra-Glasnevin, based in the Dublin Central constituency.
1. A Sustainable City Prioritising Pedestrians, Public Transport, Commuters and Cyclists
So many of the communities in the areas in which I'm based, in and around Dublin 7, are commuter gateways to the city centre. Every day we see first-hand the effect this has on the quality of life in these areas as significant number of private vehicles journey through our communities at least twice each day.
We need to introduce a whole new level of innovation and imagination to fight back against congestion, to ensure safer and more inclusive pedestrian access to our communities, and to provide continuous segregated cycleways.
These goals cannot be achieved without a particular emphasis on reducing the number of car journeys taken within and across Dublin City. In this, the current draft of the Transport Strategy displays a regrettable paucity of ambition.
Of course, it is good to see the National Transport Authority increasing their focus on walking and cycling, but there is no path to a significantly safer and more sustainable Dublin without a greater prioritisation of public and active transport, and matching robust steps to reduce car dependency.
There is a notable lack of ambition around challenging our current levels of car use throughout the draft plan. It only aims to reduce care mode share from 52% to 42% in Metropolitan Dublin, while public transport is only planned to increase from 17% to 19.7% across the same period.
Not only is it vital that we make this modal shift to ensure safety and equality for all road users, it is also important for public health as we know that areas with increased carbon emissions undoubtedly lead to worse health outcomes. Communities such as those in North Dublin with consistently high levels of congestion pose a significant risk to the air quality and therefore the health of their local communities.
Most importantly of all, switching from our current levels of car dependency will be vitally important with regards to climate action and reducing our carbon emissions in line with national and international targets. Transport is responsible for a fifth of Ireland's greenhouse gas emissions, making it the second-highest source of carbon in our country today. There is simply no workable alternative to reducing the numbers of cars on the road in Dublin if we are to stand any chance of achieving meaningful decarbonisation.
We need to ensure that this strategy clearly and unapologetically prioritises pedestrians, public transport, commuters and cyclists over private and single-occupant cars; and I say this as a parent who currently has to drive on a regular basis with young children.
2. Cycling Infrastructure
Like a large and growing number of Dubliners, I am both a daily cyclist and someone who would love the opportunity to cycle even more if appropriate infrastructure was in place all across our city.
In line with the goals set out above, it is critical that we ensure a dramatically increased rollout of segregated cycleways across Dublin over the next two decades encompassed by this strategy.
While certain recent initiatives must be welcomed, particularly those that have taken place in the course of the pandemic, there has nevertheless been an ongoing failure in terms of joined-up thinking and joined-up cycle lanes within the city.
I am pleased to read the very decent proposals around extending our existing bike sharing network and providing more bike parking spaces within the city. However, I believe that now is the time to go further, both in rolling out far more segregated cycle paths and in overturning the long-term resistance towards extending the successful Dublin Bikes scheme beyond the canals.
One area in which I have a particular concern is in some of our major non-BusConnects routes which appear to have been neglected; in particular, I am referring to the Cabra Road and the North Circular Road, both of which are significant thoroughfares with enormous and largely still-untapped potential for segregated cycling facilities.
I believe we need to see specific, ambitious proposals for these roads and others like them, as part of this current strategy, to ensure the growing numbers of cyclists in our city are not further endangered or crowded off the road by car traffic.
3. School Zones
I would like to make a particular appeal for more ambition within this strategy regarding the rollout of the successful School Zone policy by Dublin City Council.
While this scheme has been hugely welcome in many areas, there has been less-than-acceptable rollout in school areas on roads that do not have 30km per hour speed limit on their roads. Two prominent examples that come to mind are St Catherine's on the Ratoath Road and St Joseph's on East Wall Road, but this is an issue which affects many schools which stand to benefit enormously from a successful implementation of the School Zone policy.
It is nothing less than vital that we prioritise the safety of children and the wider school community, and that initiatives are therefore put in place to ensure slower traffic speeds around schools.
I would strongly advise that this strategy calls for full implementation of the School Zones policy in these and other areas.
4. Metrolink and Public Transportation
While I have already said that the NTA's increased focus on walking and cycling is to be welcomed, this will simply not make up of the alarming delays we are seeing for rail projects such as Metrolink and the Luas extensions on the Northside of Dublin.
If we are serious about creating a city that is safe to walk and cycle in, then we need to invest significantly in ensuring public transport is a viable alternative for as many private care journeys as possible. Instead, Dubliners have had to wait decades for workable rail projects to be delivered.
In the case of the Metrolink, which would bring enormous benefits to Northsiders and commuters from outside the city bounds, we've already seen nearly €250 million spent over 15 years of planning and delays, and yet still we have no clear timetable for delivery.
The current level of uncertainty around rail planning in Dublin is especially frustrating as delays in one project can have enormous impacts on another. The full delivery of the much-needed Dart Plus South West plan, for instance, depends on a number of planned Metrolink stations already being built.
Likewise, in 2019, plans for a new bridge across the river Liffey were postponed due to the expected impact of the Dart Underground, a project that will not now even be started for at least another twenty years.
It should be obvious to all of us that this scattergun approach to delivering long-promised public transport projects cannot continue. Without a serious commitment to delivering rail projects within a reasonable timeframe, we will continue to struggle in creating a city where more people feel safe and empowered to walk, cycle and rely on public transportation.
5. Electric vehicles
While the overall goal of this strategy must include a significant reduction in private car use, we must also recognise that there are times when people within Dublin will need to use personal vehicles. To accommodate this within the overall framework of reducing emissions and promoting active transport, we must ensure that ownership and use of electric vehicles is prioritised ahead of vehicles running on petrol or diesel.
Our goal should be that electric vehicles make up a massively increased share of the majorly decreased total number of car journeys within Dublin. However, this goal will have to be resourced so that individuals and households can switch to electric vehicles without financial risk or punishingly high up-front costs.
We should prioritise the installation of a network of publicly accessible chargers for electric vehicles, especially in areas such as the North Inner City where many residents do not have access to private off-street parking and therefore cannot install their own private charging facilities.
By resourcing public investments in making our city more electric vehicle-friendly, we can significantly reduce the barriers currently preventing many Dubliners from making the switch from carbon-intensive vehicle ownership.
I understand that a strategy for electric vehicles will be in place by the end of this year as part of the City Development Plan 2022-2028, but no such plan will be able to succeed on its own terms unless we ensure that the necessary resources are put in place as early and as effectively as possible.
I would therefore strongly advise that this strategy places greater emphasis on the role of the State in putting in place the necessary resources to promote take-up of electric vehicles as an alternative to petrol and diesel cars, where journeys cannot be undertaken via public or active transport.
Thank you for your time and attention in considering the points above.
Kind Regards,
Senator Marie Sherlock
Phibsborough
Dublin 7