#RepealReview: Submission on Ireland's Abortion Law
---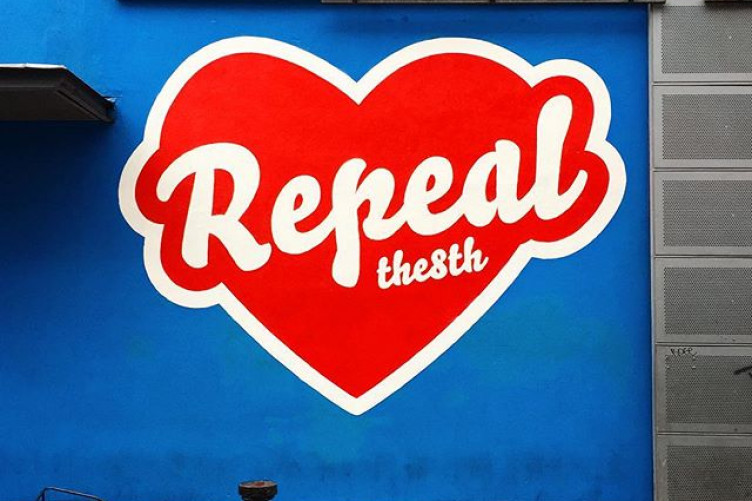 This is the text of our submission to the review of the Health (Regulation of Termination of Pregnancy) Act 2018.
To whom it may concern,
I wish to make a submission on the review of the Health (Regulation of Termination of Pregnancy) Act 2018.
I note that the terms of reference of the review have been set to look at the operation only of the legislation. However, the operation of the Act cannot be disentangled from the policy underpinning the legislation.
The clear will of the Irish people as expressed in the 2018 referendum was to allow for the provision of abortion services in Ireland and to prevent women from having to travel abroad in often difficult circumstances.
The objectives of the 2018 Act have not been vindicated in full. It is vital that changes are made to ensure that the full intent of that vote is given legal effect.
Fundamentally, the 2018 Act has not provided for safe access to abortions for all who may need them in Ireland. Instead, the Act creates a series of obstacles for people seeking to have an abortion at every stage of the process which disproportionately affect the most marginalised, vulnerable and disadvantaged in our society.
I wish to address a number of separate issues in this submission.
Time Limits
Under the 2018 Act, an abortion is only available upon request if the person is no more than 12 weeks pregnant. There are many instances where this means that women are forced to travel to access care and pushed into later gestation abortions. Some have had an unsuccessful medical abortion, some have irregular periods may not realise they were pregnant, some get later diagnosis of foetal abnormality. Travelling is an isolating experience, it is expensive, and it denies access to those who don't have the means. The 12 week limit must be reviewed and extended.
Foetal Abnormalities
As it stands, a person can only get an abortion after 12 weeks if their life is at risk, if continuing with the pregnancy would severely affect their health or if it is affected by specifical fatal foetal abnormalities. The current list of these fatal foetal abnormalities is very narrow and strict.
We know from research published by the National Women's Council and TFMR that these restrictions have resulted in people continuing to travel outside the country, often in the most difficult of personal circumstances, to end their pregnancies.
Furthermore, if a patient diagnosis is such that they cannot be looked after in Ireland under the current legislation and are required to travel abroad, it is appropriate that the HSE should introduce a clear referral and information pathway to hospitals in the UK or elsewhere in Europe.
Nearly 88% of GPs and nearly half of maternity hospitals do not provide abortion services
Coverage remains a significant barrier to accessing abortion across Ireland. Women in some rural areas and those from marginalised backgrounds are facing additional challenges in accessing abortion care.
We must ensure that there is better availability of abortion care across Ireland, including nationwide coverage of abortion services in primary care settings and most importantly, all maternity hospitals. While a person is entitled to "conscientiously object", this must never prevent women from accessing health services that they are equally entitled to.
In the event that a woman has to travel to another county or country to access abortion services, the reality is that the legislation is not operating as intended.
When combined with the three-day waiting period, this means that the cost of an abortion increases significantly. Women will have to take extra time to make journeys outside of their counties, at least twice, and will have to cover the costs of travel or even accommodation.
The introduction of "telemedicine" options during Covid-19 for abortion services illustrates a more patient-centric model for abortions is very much possible, particularly while coverage and access remains low.
Protests outside maternity hospitals and GP surgeries
The failure to legislate for Safe Access Zones around providers of abortion services is a glaring omission in the 2018 Act and subsequent legislation. There is currently opposition legislation before the Seanad which would deal with this issue, and I hope both the Government and the Department support its passage forward.
Safe Access Zones are vital for the provision of accessible, safe abortion services in Ireland. Allowing protests or "prayers" outside providers serves only to intimidate women and their families accessing vital medical care. It further creates a chilling effect on the provision of abortion services, particularly in areas where coverage is already low and providers and service users are easily identified.
The threat of protests is a significant impediment to provision of abortion services, particularly where there is already low provision. Such protests will have a disproportionately discouraging impact in these areas. Further to that, it is unacceptable that such protests, including displaying small coffins, are allowed take place outside maternity hospitals in which women are experiencing miscarriages or getting unexpected diagnoses.
Decriminalisation
I would also urge the Review to remove the criminalisation of abortion.
Criminalising medical professionals who perform abortions clearly has the potential to create a chilling effect. A doctor who provides abortion care outside of the circumstances specified in the Act is potentially criminally liable and pursuant to section 23 of the 2018 Act, could be subject to a prison sentence of up to fourteen years. This perpetuates both stigmatisation of abortions and creates a chilling effect on provision of necessary services. Accessing information on abortion, even for those who may have to travel after receiving a bad diagnosis is also chilled due to his provision. No medical provider should fear criminal liability for filling in forms incorrectly or acting in the best interests of their patient.
3 Day Waiting Period
Under the 2018 Act, a pregnant person is required to wait three days after contacting their doctor before they can actually get an abortion. Waiting periods serve no medical purpose and instead acts as an unnecessary and moralistic barrier to accessing medical services. It also means that a woman must make two visits to a medical provider in order to access abortion services, creating significant additional burdens for those who are travelling across the country and/or who need to take time off work or caring duties.
Waiting periods disproportionately affect abortion access for those who live outside of the large urban areas, in places where there are limited or no abortion providers, and who are financially or socially vulnerable. The three day waiting period must be removed as a legal requirement.
Regulation of "Rogue Agencies"
There continue to be a number of anti-choice agencies claiming to be associated with the HSE in operation. These agencies are giving out inaccurate and harmful information to pregnant women, who are in very vulnerable positions. The review of the legislation must specifically deal with regulation of these agencies and put appropriate criminal sanctions on agencies providing false, misleading and dangerous information.
We must stop forcing families to travel outside Ireland to avail of necessary healthcare and urgent reform of the 2018 Act is needed to ensure that this ends.
The people of Ireland showed compassion in 2018. The legislation enacted then has been transformative for many people.
However, far too many are still travelling and too many still having unnecessary barriers accessing basic reproductive healthcare.
I wish you well in your review of the legislation and hope you keep the needs of those who require abortion care to the forefront of your mind.
Yours Sincerely
Senator Marie Sherlock