Certainty for Phibsborough now in terms of shopping centre redevelopment
---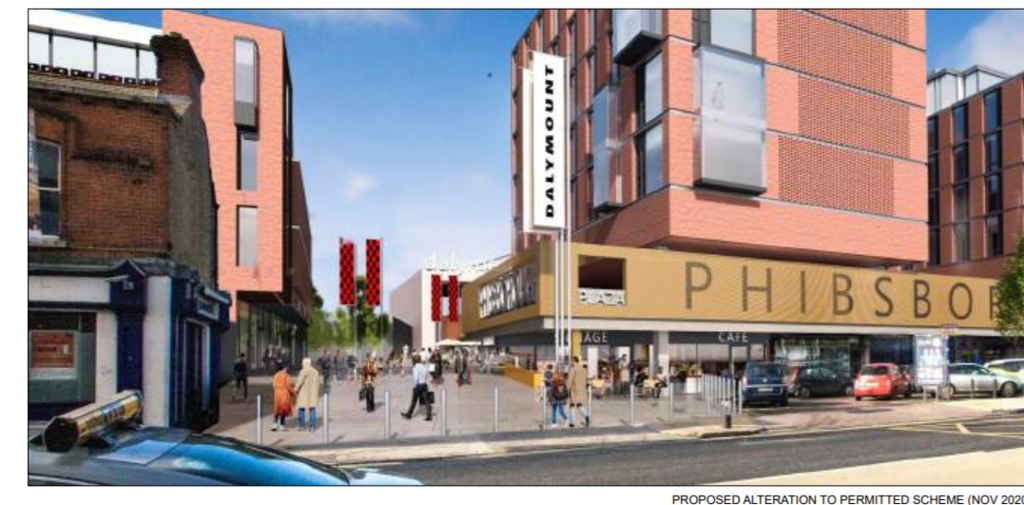 Responding to the news that planning for the redevelopment of Phibsborough Shopping Centre has been granted, Senator Marie Sherlock said:
"While I am very disappointed that permission was granted for the co-living part of the proposal, the overall decision means that the full realisation of the Dalymount Stadium redevelopment can now proceed. This must be welcomed.
"Out of 321 co-living units sought by the developer, 297 have been approved today. I previously registered my concerns about co-living in a letter to An Bord Pleanála. I highlighted the major need for conventional residential apartments in Phibsborough and expressed serious concerns along with the existing over-concentration of transient accommodation within the area.
"Furthermore, I did not believe that the case was proven that there was a demand for co-living spaces locally. I also stressed the need for An Bord Pleanála to consider that there is insufficient regulation within planning and tenancy legislation to guarantee protections to those living in shared accommodation developments.
"While I am naturally disappointed with the An Bord Pleanála decision to grant permission for co-living in this instance, it must be acknowledged that the redevelopment of the shopping centre is long overdue and there is a growing impatience locally to see it finally redeveloped.
"The development of the new plaza and retail area in the shopping centre, along with the community, cultural and sporting amenity in the new Dalymount can have a positive impact on the revival and vibrancy of Phibsborough's urban village.
"It is vital that the two developments now proceed in tandem with one another so that the disruption to the area from the construction phase can be compacted into a defined period of time."
Senator Sherlock continued:
"This ABP planning approval comes one week after the co-living application for the former Hendron's site was rejected. Within 1.6km of Phibsborough Shopping Centre, there remain 664 co-living units across 5 projects that are awaiting approval.
"Today's announcement is a prime example of Minister O' Brien acting after the horse had bolted when a number of co-living applications were lodged last autumn. Despite a report on his desk in September advising that a ban on co-living was possible, it took him until December to issue ministerial guidelines effectively banning future co-living planning applications."